Planet Ocean subdivision EcoSUB Robotics has signed an MoU with the Nippon Foundation-GEBCO Seabed 2030 Project.
EcoSUB makes small autonomous underwater vehicles that can access some of the most hazardous areas for survey and exploration.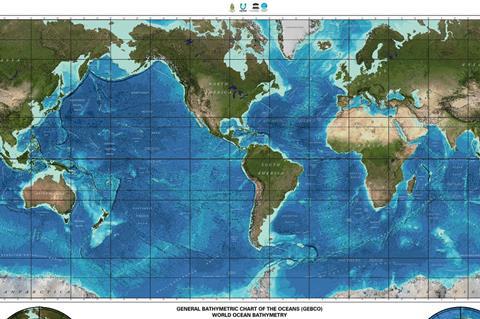 Established in 2004, Planet Ocean provides instrumentation to the oceanographic research community, as well as the defence sector. In 2015 the company - together with the Marine Autonomous Robotic Systems research group based at the National Oceanography Centre (NOC) - developed a micro AUV which led to the creation of ecoSUB Robotics, based at the Marine Robotics Innovation Centre of NOC.
The project, between the Nippon Foundation and GEBCO (a joint programme between the International Hydrographic Organisation and the Intergovernmental Oceanographic Commission), aims to map the entire ocean floor and make the results publicly available.
"Not only do AUVs enable us to access hazardous areas, they also provide a solution to the mapping of remote and uncharted areas," said Seabed 2030 Project Director Jamie McMichael-Phillips. "Collaborative working is essential to Seabed 2030 and it's through partnerships such as this with ecoSUB Robotics that we're able to ensure our strategy remains forward looking, and that our efforts are well-positioned to make use of innovative technologies as they become available to progress our goal."