Hydrographic survey instrument maker Valeport has launched un upgrade to its profiler that now has a CTD (conductivity, temperature and depth) of 6,000 metres, the UK company says.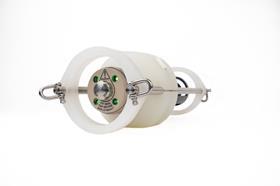 The new SWiFT Deep CTD provides survey-grade sensor technology coupled with the convenience of Bluetooth wireless technology, a rechargeable battery and an integral GNSS (Global navigation satellite system) module to geo-locate each profile.
Using Valeport's world-leading high accuracy sensor technology to combine sensors for multiple profiles in a single drop, the device can also provide computed salinity, density and sound velocity, calculated using the UNESCO international standard algorithm and Chen and Millero equation, Valeport says.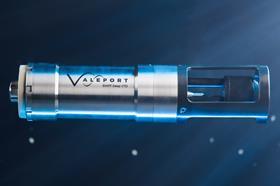 Data can be quickly and easily downloaded wirelessly, and instantly shared in industry standard data formats.
With an operational battery life of up to five days and the convenience of charge via USB, the SWiFT Deep CTD is designed to cope with the harshest conditions and intended for offshore, coastal, harbour and inland environmental and hydrographic survey use.
Devon-based Valeport makes instruments for the defence, environmental, oil and gas, renewable energy, consruction and dredging sectors and has been supplying to the subsea industry since it was established in 1969.