Over 100 delegates attended Plymouth's first ever Mayflower 400 Marine Tech Trade Expo, including experts in marine research and technology from across the globe.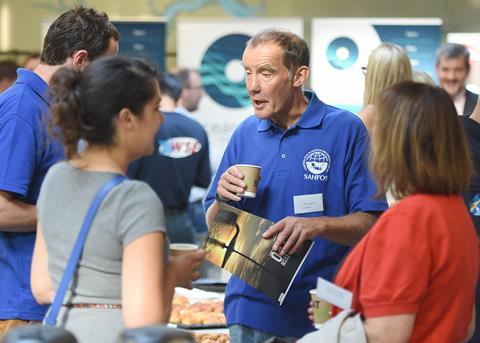 Organised by Plymouth City Council, the event promoted the city as a centre for marine technology and research.
Councillor Ian Bowyer, leader of Plymouth City Council, said: "We are absolutely delighted with the fantastic success of our first ever Marine tech expo and it really does show that Plymouth is at the forefront of marine technology."
It focused on key areas including exporting, satellite applications, big data, future ship building opportunities, marine research, biogeochemistry, ocean observation, maritime cyber security as well as Plymouth's Oceansgate.
Delegates were given the opportunity to climb on board the city's renowned research fleet and witness how blue tech innovation is being used to pioneer marine research techniques across the world.
WITT Energy demonstrated its award winning 'motion harvesting' device, while MostAV's founder Mike Poole gave a speech about the AutoNaut cutting edge technology.
The Marine Station was used both for tours and for displays from state of the art blue tech companies, and there were live demonstrations of the UK's advanced autonomous surface vehicles, research vessels and blue technology in operation.
Michael Jones, president of The Marine Alliance based in San Diego, added: "Marine Tech Expo 2016 had good speakers, good information, and good networking. I hope to participate again next year."
By Alice Mason