First time Southampton Seawork exhibitor PM Shipping is already reaping the rewards of a hugely successful show after securing the shipment of two 12m pilot boats from Corsica to Lebanon.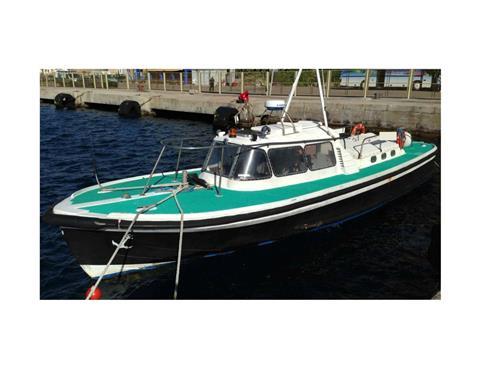 The yacht and workboat transport specialist, based in Germany, made a positive impact during the exhibition in June and has instantly seen the benefits of being a part of Europe's largest commercial marine and workboat event.
Sales manager Tilmann Fuchs says: "We have seen a significant increase in the enquiries we have received since attending Seawork. Securing the shipment of these pilot boats to Beirut came as a direct result of exhibiting at the show, because Seawork gave us the opportunity to strengthen existing relationships while developing new contacts with potential clients who were not yet aware of our services."
The first of the pilot boats will be shipped during August and the second in mid-September 2013 on behalf of Blue Sea Brokers (BSB), which arranged the sale of the vessels to new owners in Beirut. Patricia Prado Alvarez owner of BSB said: "It's been a pleasure to deal with PM Shipping once more due to their efficiency, seriousness and professionalism. We've been working together these last years and built a strong business relationship."
PM Shipping offers a diverse range of transport services for boats of all shapes and sizes, from small sports boats and sailing yachts to large commercial workboats and mega yachts. The company has the extensive knowledge and hands on experience to provide all modes of transport for all types of marine craft, whether it's shipped on or under deck, transported by airfreight or delivered by professional crew to its destination.
Project manager Luke Webster, who organised the PM Shipping stand at Seawork says: "The show was a massive success for us as a marketing exercise, but securing bookings so quickly after exhibiting is real proof that Seawork is a vitally important show for us, so much so that we immediately renewed our stand for next year."