The UK''s newest and largest unaccompanied freight ro-ro terminal has taken a step closer to opening with the successful completion of ship trials.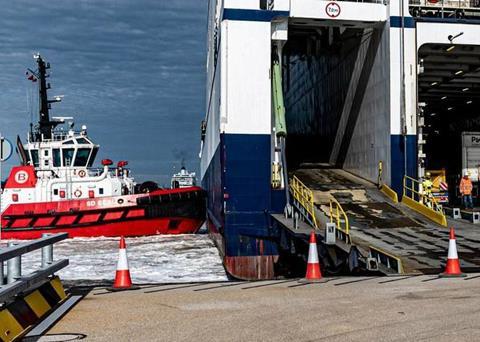 The Bore Song and the Norstream P&O ferries arrived at the 160-acre Tilbury2 terminal, part of Forth Ports' Port of Tilbury, on 17 May. On arrival, the port team carried out a full test of the marine facilities including manoeuvring and tying up the ship to test the berth; lowering the ship's ferry ramp to test the pontoon facilities; and carrying out a full risk assessment.
The GB£200m ferry terminal, which is due to open this week, has a capacity of 500,000 units and will operate in partnership between the port and P&O Ferries importing and exporting containers and trailers with food, drink, medicines and other vital supplies to-and-from Europe.
Charles Hammond, group chief executive of Forth Ports, said: "I am extremely proud that we have reached this point with our new port. We are in unprecedented times, both in the UK and globally, and this new unaccompanied terminal at Tilbury2 will ensure that we keep the vital supplies coming into the country as safely as possible, not just now but long into the future."
The marine works for the ro-ro terminal were completed in April by GRAHAM, which is also undertaking land side work. Marine works included constructing a floating pontoon, link-span/articulated bridge, pilings and riverbed preparation for the berth.
By Rebecca Jeffrey