International dredging company Boskalis and Dutch sustainable fuel company GoodFuels Marine have extensively tested UPM BioVerno wood-based renewable diesel on a vessel working on the Dutch Marker Wadden nature restoration project in the middle of the Markermeer lake.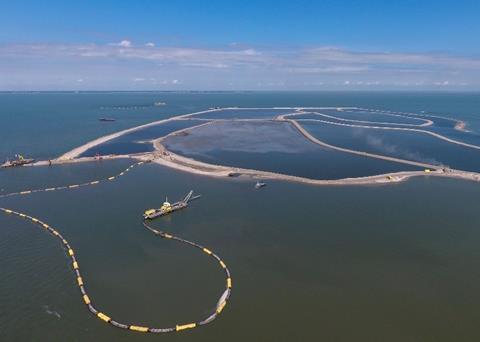 The fuel supplied by Finnish UPM Biofuels is the first ever biofuel derived from wood residue used in a marine fleet.
Boskalis vessel Edax, a 1696 deadweight tonne (DWT) cutter suction dredger, has successfully used the fuel in bio/fossil blends going up to 50% as it worked on phase one of the Marker Wadden project in the first half of 2016. This resulted in a CO2 saving of 600Mt over the operating period.
The €33m project includes the construction of an island with underwater landscaping to restore the Markermeer's delicate ecosystem.
The testing of this fuel marks yet another landmark development for the marine biofuels consortium that was announced in October last year by GoodFuels Marine, Boskalis and Wärtsilä, the global supplier of engines and power systems to the marine industry.
Sustainable marine biofuels offer ship operators a way to reduce a vessel's CO2 emissions by 80-90%. They eliminate SOx emissions, cut NOx emissions by up to 10% and reduce particulate matter (PM) expelled in a ship's exhaust plume by 50%.
By Jake Frith