A UK-based lifting solutions company is investing in sustainability and reducing emissions.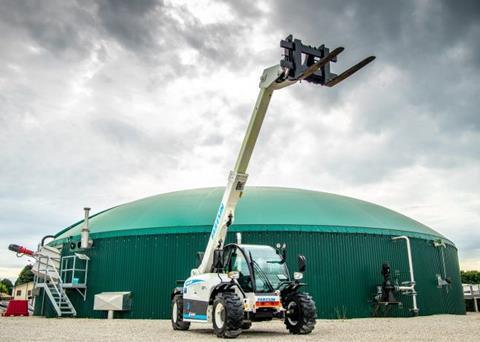 GGR Group has developed an electric telehandler with a lifting capacity of 2.6t to join its diesel range. Offering the same performance as an equivalent conventional telehandler model but without the noise of a combustion engine, the Eco Telehandler operates with zero CO2 emissions.
The Eco Telehandler is powered by a lithium battery and has notable savings in maintenance and running costs compared to combustion engine equipment.
"The standard 300Ah battery has a battery life of up to 6 hours (depending on use) and a recharge time of 3h 45mins using the standard external three-phase charger. This can be reduced to 1.5h by using the optional external fast charger."
GGR's stage V telehandlers are also ULEZ approved to help customers meet carbon emissions goals.
Ranging from 3.1m to 12.6 max working radius and a maximum 4 tonne capacity, GGR's HVO-fuelled and electric telehandlers are designed to offer powerful lifting capability, as well as the latest in safety technology. Multiple lifting capacities and heights are available.
All GGR's telehandlers are approved for use in London's Ultra Low Emissions Zone and UK Clean Zones. "We know that there are more Low Emissions Zones that are planned for UK cities and our machines are futureproofed for sustainable working," said the company.
Connect with GGR Group at Seawork Connect 5th-7th October.
By Rebecca Jeffrey