Shipping companies will soon be able to relieve themselves of the burden that waste matter at sea places on the marine environment with the development of a toilet paper that uses no adhesives or other nano-plastics in its manufacture.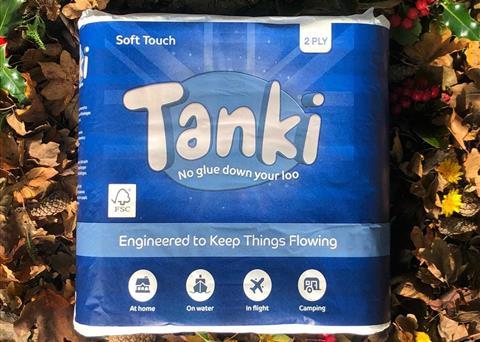 UK start-up Tanki's sustainably sourced and produced paper does not congeal to clog up a vessel's sewage treatment system or pollute the environment.
Matt O'Crowley, director of Tanki, said: "It may come as a surprise that the humble loo roll contains a lot more than just two or three sheets of very thin, biodegradable paper. Typically, every roll of two- or three-ply toilet paper contains 2.7g of lamination adhesive and softening agents that bond the sheets together."
Sticky issue
While these glues are water soluble, they contain nano-plastics and frequently contain polyvinyl acetates (PVA) and silicon which cannot be broken down if released into the marine environment. Another constituent is Bisphenol A, a carcinogen and endocrine blocker which is not permitted for maritime use.
Tanki 2-Ply uses virgin pulp, a by-product of timber grown for housing, from verified sustainable and actively managed sources. A patented binding system bonds the ply. Its supply chain and manufacturing facility is both BRC Grade A rated and recognised by the FSC.
Compliant with MARPOL Annex IV and V, the paper has a unique composition that allows it to completely disperse and disintegrate when submerged in water. There is no risk of pollution or chemical contamination if effluent is discharged overboard.
By Rebecca Jeffrey