Svitzer has announced the signing of a fifteen-year deal to provide marine support services at Bangladesh's first LNG import terminal.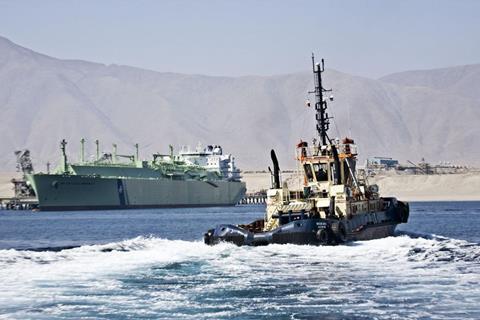 The provision of towage and other services at LNG import (and export) terminals are items of news being reported on a regular basis of late and a sector of the industry where Svitzer has a strong presence. This latest success for the Copenhagen-based company is with Excelerate Energy for its project offshore Moheshkhali Island in the Bay of Bengal.
The contract, awarded following a competitive tender process will see Svitzer serving the facility with an interesting mix of five vessels. Three Robert Allan RAstar 3200 terminal tugs currently under construction at Cheoy Lee Shipyard in China will be joined by a 36m crew tender under construction at Singapore-based Penguin Shipyard and an existing vessel, the 2012-built multipurpose support vessel Svitzer Foxtrot. Svitzer will establish a branch office in Bangladesh to oversee the operation.
The new terminal is expected to be in service by mid-2018 and will enable state-owned energy company Petrobangla to increase natural gas supply in the country by up to 20 per cent.
Svitzer's Alan Bradley said: "It is a vote of confidence that Excelerate chose Svitzer to support their operations in Bangladesh, recognising that we have a great deal of experience operating tugs and other support vessels." Mr Bradley touched on Svitzer's increasing presence in the terminal towage sector adding: "We are looking forward to a long-term partnership with Excelerate providing safe and reliable marine support services in Bangladesh and our appointment to perform this work is in line with Svitzer's global expansion into the oil and gas terminal towage sector."
"The fifteen-year contract with a five-year option signals a confidence in Svitzer's ability to deliver on a Greenfield project and to meet the challenges of service provision that satisfy the demanding project timeline."
By Peter Barker