UK-based Global Marine Systems Limited has mentored a team of four students to become the 2016 Engineering Education Scheme (EES) national champions, along with joint venture partner Huawei Marine Networks (HMN).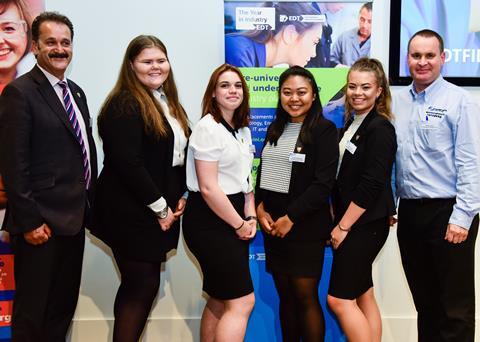 Over a six-month period, the team designed, constructed and developed a tar cleaning device known as the Tarminator which has been adopted by HMN and is expected to bring both time and cost savings during the maintenance of transatlantic communication cables.
The EES is a programme run by education charity, the Engineering Development Trust, and provides students the opportunity to work on commercial projects within a range of engineering companies.
Adrian Jarvis, HMN engineer and scheme mentor said: "The students exceeded our expectations in developing a product that solved a real problem for us, with the added bonus of winning the national award."
"It has been a pleasure working with the students who have developed many new skills and grown into confident young professionals. I wish them all well for their future in their chosen profession and would like to personally thank Mr Dif, Head of Physics at the school, and the students for their enthusiastic support."
The winning team included of students from the Brentwood Ursuline Convent High School including Charlotte Buttery, Jahnina Queddeng, Alicia Trew and Abbie Cook.
At the 2016 finals held at the Institute for Engineering and Technology in London on Wednesday 7 September, the team was announced as the overall winners, surpassing over 260 schools from across the country.
Student Ms Cook explained: "The scheme has been invaluable in both my choice of A level studies, as well as my future career. Winning the EES national competition was truly amazing and the feedback we had from the judges and public was very inspiring."
The Tarminator is currently going through a more rigorous product testing and commercialisation process with the view to it becoming a standard piece of equipment on both HMN and Global Marine vessels based across the globe.
By Alice Mason