A pioneering science centre in Portugal will release details of a major pan-European project showcasing 'next-generation' technology to meet future demands of the Atlantic maritime industry.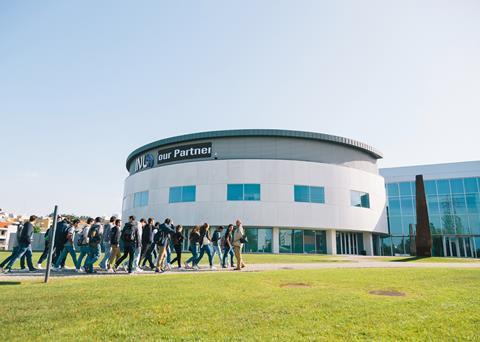 The International Iberian Nanotechnology Laboratory (INL), located in Braga, is the lead partner in the €1m 'KETmaritime' project, which began in 2017 and is backed by the European Regional Development Fund.
The initiative is being delivered by a consortium of seven partners across Europe, which are seeking to identify 'Key Enabling Technologies'. The project is focusing on five key areas. These include Advanced Manufacturing Shipbuilding Applications; Nanotechnology Marine Applications; Marine Industrial Biotechnology; Photonic Marine Applications; and MEMS (Micro Electro Mechanical Systems) Marine Applications.
"The KETmaritime project has enabled us to build a cooperative network across Europe to promote the transfer of advanced 'new age' technology to the Atlantic maritime sector," said Ana Vila, INL project coordinator. "Our mission is to increase knowledge and awareness of 'Key Enabling Technologies' which will benefit a multitude of products, services and processes across the maritime industry, and in turn drive innovation, international partnerships and economic growth."
Findings from the five key areas of study will be released over the coming months.
The next event will be a workshop on 'Key Enabling Technologies (KETs): Innovation Drivers for the Marine Sectors', on 29 October.

By Rebecca Jeffrey