The National Workboat Association (NWA) is discussing vessel embarkation and disembarkation accidents at Seawork this year.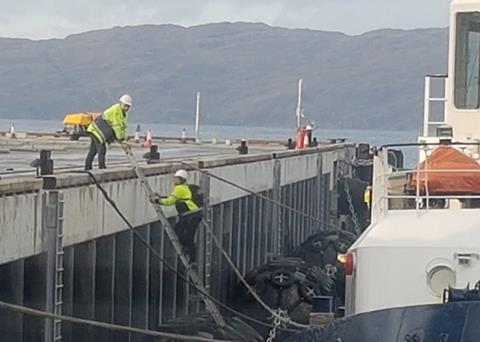 The industry body has uncovered a continuing trend of incidents and audit findings showing that not everything is being done to ensure safe access to vessels in the workboat sector.
"The tipping point for NWA involvement to improve safety standards regarding workboat access was following one of our 'Offshore Wind focused Open Safety Forums', where a member informed us all of a horrendous accident where one of their crewmembers fell and broke their back on the deck of a workboat whilst trying to get ashore", explains Kerrie Forster, Chief Executive of the NWA. He continues: "After further debate around the room of similar situations, loss of equipment and injuries; we knew we had to take action and the concept for an 'Open Safety Forum' to solely discuss this issue at Seawork 2019 was developed".
Since inception of the NWA Safety Forum in 2014 the association [NWA] has coordinated events for its members on average 4 times a year, though due to the growing activity and expansion of the Offshore Wind industry the NWA set up in 2016 an additional bi-annual 'Offshore Wind focused' Safety Forum which they open to all stakeholders of the industry, members or not.
"The Safety Forums are becoming more and more popular and due to this demand; more and more frequent, we don't expect everybody to turn up to every event – but we do really appreciate the dedication and time given to support the forum by everyone who attends and contributes," said Jim Paton, Chairman of the NWA Safety Forum.
The NWA's desired outcome of the event is to encourage all the stakeholders of the workboat industry to give special attention to this known weak-link in industry safety and furthermore to work with stakeholders to create the necessary controls in enabling safer (dis)embarkation of workboats in port, whether that's creating guidance for berth and equipment health-checks or inspiring the design of new equipment.
The Safety Forum will be held on Wednesday 12th June 10:30 – 12:00 at the Seawork 2019 conference facilities and is open to all persons interested.