Hamburg Port Authority (HPA), one of Germany's leading terminals accustomed to conducting around 900 surveys per year, has acquired a third dual head multibeam echosounder for installation aboard its smallest of three hydrographic vessels responsible for monitoring and documenting shallow water confines, 'Deepenschriewer IV'.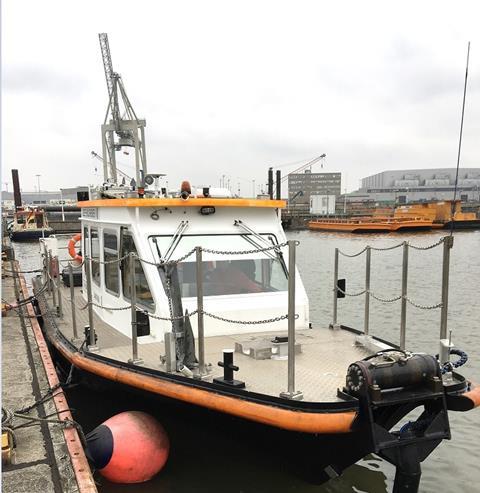 Supplied and installed by MBT GmbH of Kiel, the local subsidiary of MacArtney Underwater Technology of Denmark, the complete assembly consists of a compact high resolution Teledyne Reson SeaBat 190-420 kHz T20-R sounder for rapid mobilisation together with Valeport Swift sounder velocity profiler and UltraSV sensors. Supplementary facilities include an RTK GNSS and inertial sensor in addition to a QINSY hydrographic data acquisition, navigation and processing software package.
The system is the third Reson configuration to be provided to the HPA by MBT GmbH following earlier delivery of SeaBat T20-P and T50-P models for its other Deepenschriewer vessels.
By David Goodfellow