SMM, which lays claim to being the leading international maritime trade fair, will take place at the Hamburg Messe exhibition centre from 06 to 09 September 2016. More than 2,000 exhibitors have registered, and over 50,000 industry visitors from roughly 100 nations are expected to attend. Similar to the last show in 2014, where the last attendance record was set. the fair was fully booked months in advance.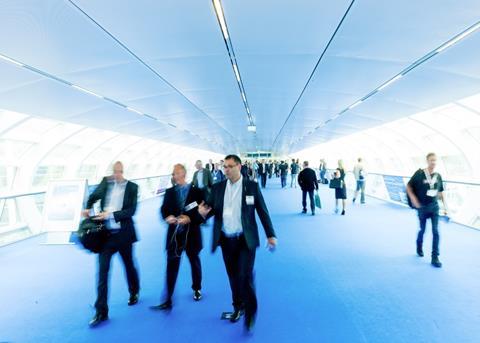 With the new Hall A5 covering 'Green Propulsion' and with a focus on digitalisation, organisers say that this year's SMM will be a beacon event for the industry.
The theme for this trade fair is 'Digitalisation'. It is the central thread running through all days of the fair. 'Green Propulsion' will be another focal topic. The new Hall A5 has been set up to provide 3,500 square metres of additional exhibition area exclusively for highlighting innovative ship propulsion technologies.
On 5 September, one day ahead of the opening of SMM, the newly-created Maritime Future Summit conference will see software experts and CEOs of leading manufacturers of ship propulsion systems discussing the consequences of Smart Shipping and Big Data for the shipping industry of the future.
At GMEC – global maritime environmental congress on 6 September the focus will be on Green Shipping and efficiency. MS&D, the international conference on maritime security and defence on 7 September, will revolve around maritime defence and security. In the Offshore Dialogue on 8 September, reputable subject matter experts will discuss the role of the human factor for the protection of safety, health and the environment. On 9 September the Maritime Career Market will top off the programme as a standalone event, offering an ideal job exchange platform and a showcase of maritime education and training options.
This year the fair organizers are offering a special service to SMM visitors: To help visitors find what they are looking for, several theme-based routes covering specific vendors all over the fair have been designed. Called 'Job Route', 'Digital Route', 'Green Route', and 'Security Route', this orientation system can be found in the online product catalogue as well as the SMM app from August 2016.
By Jake Frith