The Icelandic Search and Rescue Association (ICE-SAR, Slysavarnafélagið Landsbjörg) has ordered three Search- and Rescue vessels from a Finnish builder.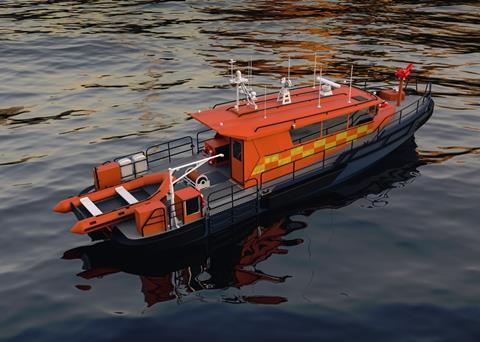 In addition, the agreement, with Kewatec, also includes an option for ten additional boats. The value of the contract for the three boats is approximately EUR 5.7 million and the total value of the entire acquisition is approximately ISK 3.7 billion (EUR 25 million).
The contract was digitally signed by both parties via remote connections on 1 July 2021. The ceremony for the signing of the contract will take place in August this year, when all the parties involved in the project will meet in Iceland and celebrate this major milestone.
The vessels are approximately 17 metres long, fast, self-righting Kewatec Serecraft SAR17 Search- and Rescue vessels. Their construction will begin in Kokkola at the end of October, the first vessel will be delivered at the end of June next year, the second at the end of next year and the third in the third quarter of 2023.
The renewal of the three ships will cost approximately EUR 5.7 million. Half of the project is covered by the Icelandic State. In addition, 10 vessels are planned to be renewed in the fleet in the next few years, as options in this agreement.
"We are really happy that we have finally reached this stage, when the contract has been signed and the big project will get started," said Örn Smárason, Project Manager Maritime SAR from ICE-SAR. "At the same time, we look forward to the next phase when we get to build ships," he continues. "Congratulations to all of us and many thanks to Kewatec for being very effective in completing the agreement."
Search and Rescue Association Slysavarnafélagið Landsbjörg, ICE-SAR is a national association of rescue units and accident prevention divisions. Its member organisations include 99 rescue units, 70 accident prevention units, women's sections and 50 youth units. The association has a total of approximately 10,000 volunteers and operates in most Icelandic cities.
By Jake Frith