The SMS Group has begun its FY21/22 period with a particularly buoyant first six weeks – the company has enjoyed major outfit wins in the Cruise, Defence and Superyacht sectors.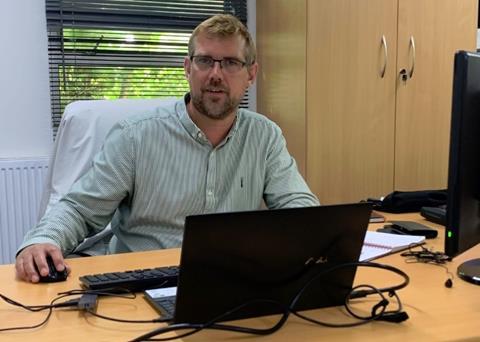 Darren Smith joined as Head of Business Development only a month ago and since his arrival The SMS Group has, under contract, three new major projects in three differing markets.
Darren comments: "The recent wins come on the back of many months of hard work.
"What's exciting is that all three wins are sizable and that they are in three differing markets illustrating both our capabilities and our flexibility.
"We've a major yacht project to deliver in Q4 of this year, running into Q1 of next, we've a huge Defence project to the deliver pre-Christmas, whilst simultaneously supporting a major Cruise project.
"This revenue makes up a sizable portion of our annual budget and is testament to the sterling efforts of Dan and the outfit team over the last three years."
As The SMS Group continues to invest in the outfit vertical of its developing business the company is clearly upscaling; expanding its footprint inside Associated British Ports Southampton, acquiring new tooling, equipment and temporary storage space, and increasing office space and headcount too.
Dan Lockyer, Head of Interiors, comments: "Whilst our growth was foreseeable, and very much in line with our business plan it does create the obvious challenges.
"We need more space, more equipment, and more resource. It's great to see the business moving into simultaneous, turnkey, delivery whilst maintaining our ethos of 'cradle to grave' project management. We all genuinely believe that's our USP, that's what sets us apart."
Dan concluded by saying: "Our growth also impacts our supply chain all of which have been tremendously supportive.
"I'd like to go on the record with a big 'thank you' to all our suppliers. Our next significant move is another key hire. We're looking for an Estimator with outfit experience to join the team; marine experience or shoreside - with a real passion for the outfit sector.
"We're a young and very capable team hence a good work ethic and sense of humour is 'mission critical'. We're all very hard working and very focused on both the business plan and our customer base."
By Jake Frith