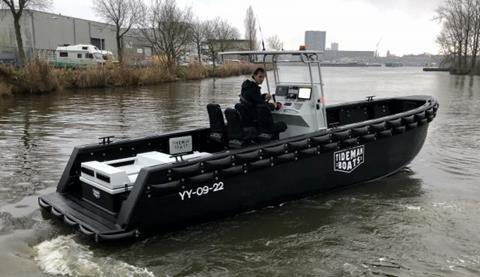 Tideman Boats only work with HPDE because it's light and eco-friendly (100% recyclable). It's also zero-maintenance and indestructible.
The boats are custom-made because every user has its own demands. Customers choose the size, the propulsion and other options.
Tideman only produce one model because that's the model the company knows best. The company says its RBB model has 50% more deck space compared to a RIB or RHIB boat and never has to deal with vulnerable tubes.
Engine – Yanmar 6LPA-STP2
Propulsion – Alamarin 245 water jet
Power - 315 hp
Speed – 35 knots
Fuel – Diesel
Range – 200 nm