An electronics developer is working on a tool to reduce operation and maintenance costs and risks at offshore windfarms.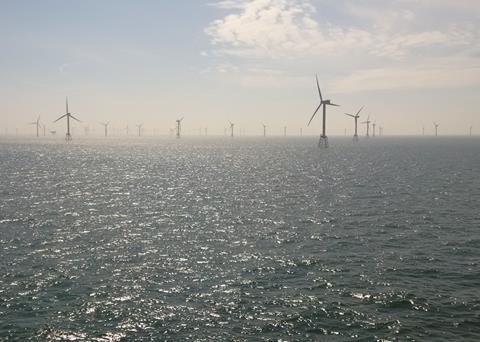 Ingeteam said its new software tool will make it possible to calculate the optimal O&M strategies and reduce cost uncertainty of the operation of offshore windfarms, thereby opening up new market opportunities.
Working under the auspices of the development project called Poseidom, work is currently focussed on new designs for service and construction vessels that will make it possible to cut costs in the industry.
All the same it is looking into other issues for investors including overcoming the problem of varying contract costs by getting better at predictive maintenance and logistics optimisation, which are key to reducing the OPEX and cost of the energy (LCoE) generated by these projects.
The project is also looking at completing analyses of the meteo-oceanic conditions at offshore windfarms, transportability, safer transfer and completing a comparison between the different types of fixed and floating platforms, with regards to accessibility and crew transfer.
Once the Poseidom project has been completed, Ingeteam said it will be possible to optimise and improve strategies and equipment in order to achieve considerable cost savings.
Poseidom, has a total budget of €643.703 and is financed by the Ministry of Economy & Competitiveness under the 2016 Challenges-Collaboration programme.
The company is working in partnership with the Environmental Hydraulics Institute of Cantabria (IHCantabria) and the marine energy company, EnerOcean.
By Anne-Marie Causer