The Global Towing Alliance (GTA) managed by SmitWijs is expanding its fleet of ocean going tugs with two more units.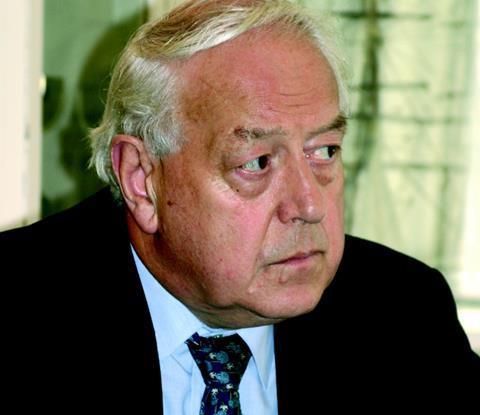 De Hong, an 'AHTS' style vessel of 16,580bhp and 185 tons bollard pull owned by COESS of Shanghai entered the pool at the end of 2005. At the end of this year the same owner will add a further brand new anchor handling tug of 200 tons bollard pull to the GTA fleet.
This unit will be 90m in length with a bunker capacity of around 3,150m 3for long distance towing.
SmitWijs and its partners are dedicated to maintain the position of market leader in ocean towage and are continuously looking for opportunities to expand.
Mr David Randell, Secretary General of the International Salvage Union (ISU), has retired and the position has been filled by Mr Mike Lacey, formerly Salvage Adviser to the organisation. David retires after a life long career in shipping and shipping related activities. He was presented with a painting of a Thames maritime scene at a Press Lunch held by the ISU on the 12 December. David Randell was also well known as Secretary of the British Tug Owners Associated, a post he vacated two years previously.
Multraship Towage & Salvage has reported that the Rostok Wreck Removal Consortium, of which they are a member, has completed its operation to recover the wreck of the general cargo ship Rostok, thus restoring full navigation to the Sulina Channel of the River Danube.
The final 1,200 ton section of the wreck was removed early in December opening the channel for the first time since the ship foundered in 1991.
.he hull of the first of a trio of multi-purpose tugs to be built for Smit Transport Europe BV by the IHC Holland Delta Shipyard has arrived at Sliedrecht for completion. To be named Smit Bronco, this first vessel designated a Delta Multi Purpose Pusher Tug 2500 will be followed by Smit Barracuda and Smit Bizon. The 25m twin-screw tugs are intended for marine operations in sheltered, shallow waters including pushing, towing, buoy handling, dredging support, anchor handling and transportation.