The ever-increasing rates of rescuing lives at sea and the fate of refugees in distress at high seas or in territorial waters, impose a new situation that has to be managed by seafarers. A course in Athens, Greece this February is offering an overview of the regulations of International Law, providing instructions and helpful insight on what to do when rendering assistance in distress.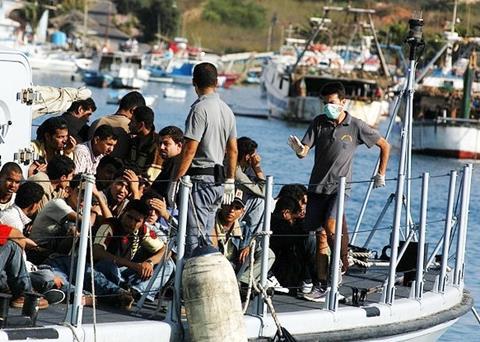 Refugees, migrants and asylum seekers can require rescuing in large numbers by passing ships, not just in the Mediterranean, but also the Bay of Bengal, Caribbean, and Red Sea/ Horn of Africa regions.
According to course provider Aspida.org, it is therefore not at all impossible that such a boat will cross your way.
What should you do? You are under an obligation to attend to the rescue.
Some of the questions that Aspida will tackle on the course are:
* What do I have to do during a rescue of such people in distress?
* What is considered a safe place?
* Which should be the port of disembarkation?
* Which laws, rules and regulations apply?
* Where can I find more information?
* How can I reach the relevant authorities?
The course also covers on-board issues such as:
* Accommodation and management of rescued persons on board
* Management of the security of the ship with rescued persons on board
* Management of the safety of the crew and rescued persons on board
* Post disembarkation actions to be taken by the ship and company
* Preparation, and training for crew to perform LSROAS
Aspida claims that the course will prepare crews to administer a refugee rescue at sea, while handling the logistics, the psychology and the regulations. Along with this, the company claims that the course will also leave delegates with an awareness of all possible risks so they can be prepared.
Aspida are also supporters of the ERCI - Emergency Response Centre International, a non-profit NGO aiming to provide aid and support in complex environments.
The company is currently sponsoring an operation in Lesvos island, Greece where a team of professionals along with Aspida's 8m RIB and a 4x4 SUV is on a Search and Rescue (SAR) and support mission assisting the thousands of refugees who arrive on the shores of the island on a daily basis.
The next course is in Athens on 23rd February, but Aspida also says it can also deliver a tailor-made session at company premises, at a designated area or on board a vessel.
By Jake Frith