EMS-Fehn-Group has celebrated the successful completion of the TAP project in the port of Durres/Albania. Among the guests were the German ambassador in Tirana, Susanne Schütz, and high ranking o?cials from the Albanian transport and port authorities.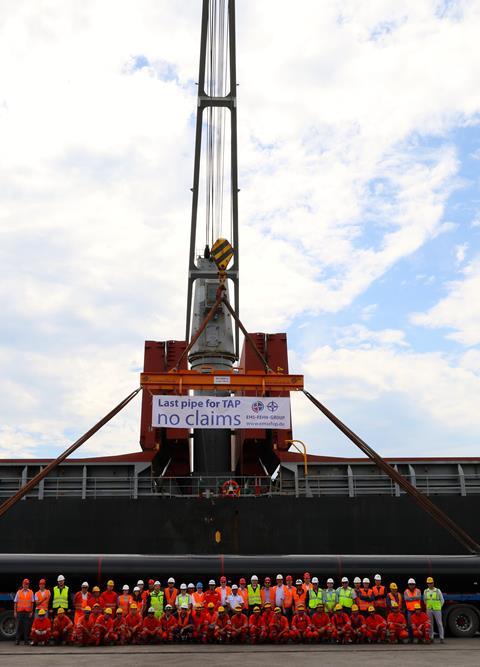 During a 15-months-period 135,000 tons of pipes and bends were discharged and transported without a single incident. "The performance of our teams both in Germany and in Albania has been outstanding", said Manfred Müller, CEO of EMS-Fehn-Group. "Thanks to their commitment and expertise we reached our main goal and that is to satisfy the expectations of our customers."
The Trans Adriatic Pipeline (TAP) is currently the most important infrastructure project in the Southern Balkan region and reaches from the Turkish-Greek border to Italy. TAP is part of a pipeline which covers a distance of 3500 kilometres and will connect gas fields in the Caspian Sea with Europe.
It took 15 shiploads to bring all pipes and bends for the 215 km long Albanian part of TAP from the German port of Brake to Durres in Albania. The pipes were discharged at the EMS APO terminal in the port of Durres and transferred from there to an intermediate storage area.
By Jake Frith