Trelleborg's marine systems operation unveiled its innovative range of IALA compliant modular navigation buoys and new range of SeaGuard fenders at Seawork International.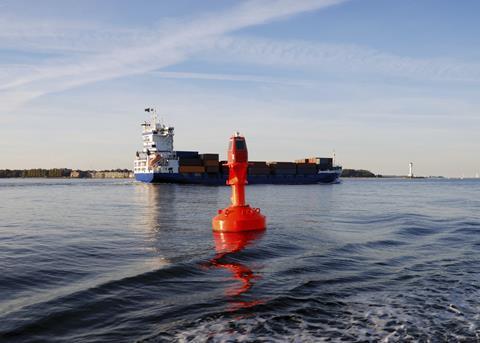 Manufactured from impact resistant, colour-fast, UV stable materials and comprising of sectional hull pieces filled with marine grade, water-resistant foam, Trelleborg's range of IALA compliant modular navigation buoys are built around a hot dipped galvanised steel core. Available as standard in diameters ranging from 1.25 to 3.6 metres, Trelleborg will also manufacture precisely to specification where required.
Richard Hepworth, president of Trelleborg's marine systems operation, said: "Building on the strength of a long-standing foam elastomer and marine aluminium superstructure system, we boast a comprehensive range of polyethylene constructed navigation buoys, completing our portfolio of navigation and marker buoys to suit all environments."
Also on show were Trelleborg's range of new SeaGuard fenders which can be deployed floated or suspended, against a quay wall or for ship-to-ship operations. SeaGuard fenders suit all sites with small or large tidal changes and have been shown to work equally as well on new or old structures.
The fenders are said to be low maintenance and, at the end of their first service life, can be returned to the factory for refurbishment before going back to work.
By Rebecca Strong