Birkenhead, UK-headquartered Survitec Group has launched its 1000 Series Offshore Wind Energy Suit, adding to its existing range of compliant renewable energy safety solutions.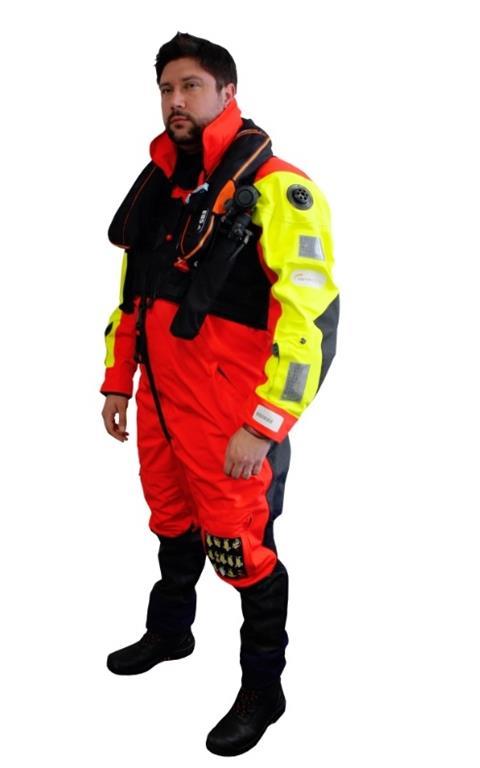 Survitec says the suit provides multiple wearer options, and with both MED and ETSO approvals for transfers by helicopter or boat, operators only need to invest in one transportation survival suit.
Feedback from offshore operators has driven the development, offering advanced comfort and performance technology. The suit has been designed using smart fabric and component technology to provide wearer comfort whilst delivering exceptional in-water performance and survivability.
The new Survitec survival suit is also CE-PPE compliant to ISO 15027:2012 available as an immersion suit with fully integrated thermal liner or alternatively as an uninsulated (2 hour) suit designed specifically for marine use. A separate thermal liner is available for variable marine and aviation uses when worn with the uninsulated suit to satisfy EASA/ETSO 2C503 Aviation approval.
Commenting on the launch of the suit, Greg Allanach, VP EMEA at Survitec Group, said: "Survitec is changing the standard for offshore wind energy transportation with the launch of the tri-approved 1000 Series Offshore Wind Energy Suit. By offering products certified for both marine and aviation applications, we can support our customers with a complete range of compatible PPE equipment that provides optimum protection for their personnel."
"Offshore wind farms in particular demand a range of products, services and safety solutions that have to work reliably in the most challenging and hostile environments. Our combined understanding of aviation & marine safety, height safety, lifting and rigging, inspection and maintenance services, means we are uniquely placed to service this growing industry."
By Jake Frith