The assets of a survey specialist that has gone into administration will be sold in an online auction.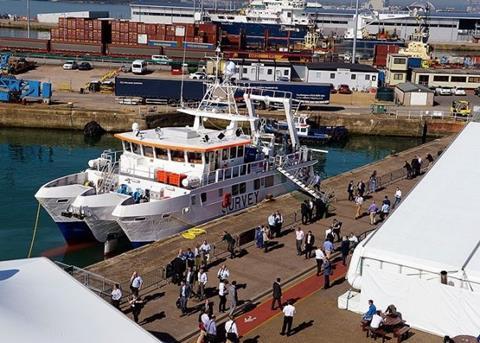 Offshore Shipbrokers Ltd (OSL) is providing exclusive vessel brokerage services for four vessels that form part of the assets of Bibby HydroMap Ltd, part of Bibby Marine. Pulsar has already been sold, while Proteus, Bibby Athena and Bibby Tethra are under offer, investment company Gordon Brothers told Maritime Journal.
Other marine survey and test equipment and associated assets belonging to Bibby Hydromap will be sold in an online auction on www.bidspotter.co.uk on 16 July, with a viewing on 14 July,
Bibby HydroMap was placed into administration in April. It is understood that the company was experiencing cash flow issues and unable to find a buyer or investor, resulting in the loss of around 100 jobs.
Gordon Brothers coordinating
KPMG's Andrew Stone and Rick Harrison were appointed joint administrators and Gordon Brothers was subsequently instructed by KPMG to market for sale the marine survey vessel fleet of Bibby Hydromap, together with the inventory of equipment and associated assets. Gordon Brothers then partnered with OSL to enable the sale of the vessels.
Formerly known as Osiris Projects, Bibby HydroMap was established in 1997 and provide hydrographic, geophysical, UXO, ROV, and asset inspection surveys.
Gordon Brothers will be supervising the disposition of all non-deployed survey equipment together with warehouse and office fixtullres and fittings, and test equipment, all of which is currently located at the company's headquarters in Bromborough, Wirral, UK.
By Rebecca Jeffrey