Wirral company National Marine has welcomed the opportunity of becoming the UK sales and service point for Denmark based Tuco Marine Group.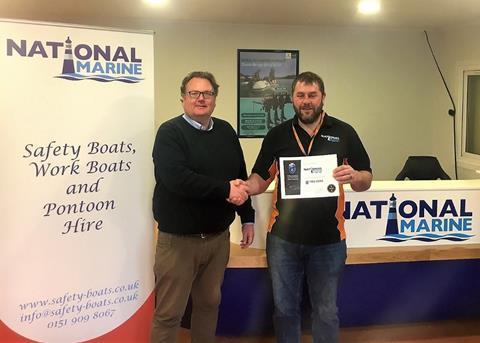 Founded in 1998 Tuco specialises in light structures and hulls manufactured with composite materials such as carbon fibre. Their ProZero series are a professional workboat series of vessels which includes rescue, SAR, dive and pilot boats as well as workboats, patrol boats and interceptors. The ProZero range also serves the offshore windfarm industry, oil & gas, the seismic industry and as service boats and crew transfer vessels.
"We are very impressed by the design, quality and professionalism of Tuco Marine and welcomed the recent visit by Jonas Pedersen, Managing Director of Tuco Marine Group ApS", said Jon Henshaw, Managing Director of National Marine.
By Jake Frith