French-owned McMurdo Group, has announced that its distributor, Alphatron Marine BV, has won the tender to supply Dutch tug company KRVE (Koninklijke Roeiers Vereniging Eendrachtthe), with McMurdo's Smartfind S20 Personal AIS Beacon.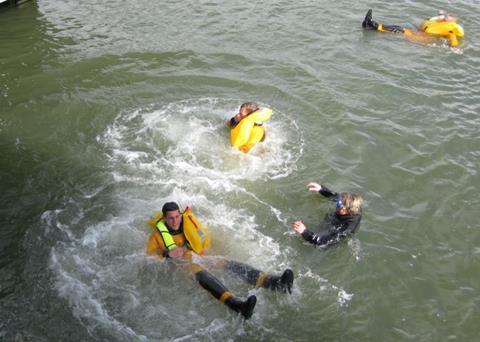 Alphatron Marine BV will supply KRVE, one of Europe's largest tug companies specialising in docking in Rotterdam, The Netherlands, with 250 Smartfind S20's for their crew members. Produced for the commercial market to assist location and recovery in Man Over Board (MOB) situations, the Smartfind S20 uses the latest AIS SART technology.
Commenting on the contract win, Justine Heeley, Managing Director at McMurdo Group, says, "We are delighted to have worked with one of our key distributors, Alphatron, to secure the contract with KRVE by supplying their crew with our Smartfind S20. The safety of all crew is of paramount importance and it is great to be able to provide them with the latest innovations in safety at sea."
Robert Schneider, Sales Manager for Inland Shipping at Alphatron Marine BV, says, "We are pleased to have worked with both KRVE and McMurdo for many years. The Smartfind S20's safety capabilities, combined with its easy maintenance, made it the first choice for KRVE's crew safety."
The Smartfind S20, which is intended to be attached to a lifejacket, is compatible with existing AIS enabled plotters and onboard navigation systems. The compact, lightweight unit sends structured alert messages, GPS position and a special identity code directly to AIS receivers within approximately a four-mile radius. A flashing LED light aids location at night.
A built-in, high precision GPS receiver - which updates every 60 seconds - assures accuracy of the data transmitted from the S20. With precise location, distance and bearing data, fellow crew members (and nearby AIS-enabled receivers) receive all the information they need to locate the position of the person in difficulty and to enable a speedy recovery. The S20 will transmit continuously for up to 24 hours and has a seven year battery storage life. It is made of ABS plastic and is waterproof to five metres.
By Jake Frith