UK-based ship interiors specialist MPE has completed a fit-out of the Norwegian-owned tug supply vessel 'Sentinel Ranger'. MPE, headquartered on the banks of the River Mersey in Birkenhead, undertook the work at UK Docks' Wear dockyard, in Sunderland.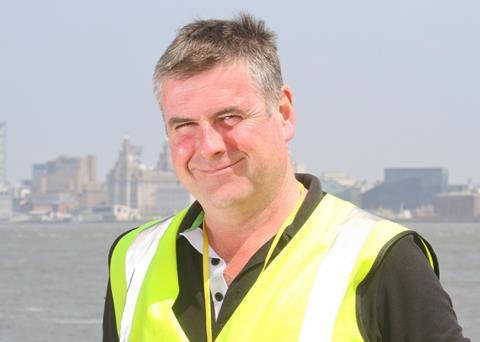 MPE director John Whetnall said it supplied a team of men to undertake a range of jobs to help upgrade the 1400DWT UK flagged vessel which is owned by Mokster Shipping in Stavanger, Norway and managed by Sentinel Marine in Aberdeen.
"This was a job which had to be turned around quickly and efficiently," he said. "We manufactured and installed crew cabins with new furniture including bedding and wardrobes. We also built and installed wet spaces with new washing and lavatory facilities. We further refurbished existing areas of accommodation including wet spaces and modified the survivor area with reconfiguration of existing berths and addition of new berths and mattresses."
Mr Whetnall said very few companies can match MPE's experience and expertise of installing and manufacturing ship interiors.
"As well as a broad range of offshore support vessels and tugs, like the Sentinel Ranger, we have also worked on ferries, military ships and superyachts," he said. "Our experience benefits the customer as our workmanship is fast, efficient and meets all classification standards. This saves our customers time and money, minimising disruption and maximising afloat time. Moreover, MPE has a mobile team and is able to travel to ships and shipyards across the UK and worldwide to undertake work, as we did with this job at UK Docks in Sunderland."
MPE recently also completed a comprehensive four-week interior fit of the Stena Superfast X. This saw the company supply a team of more than 30 men to work on the refit at a shipyard in Gydnia Poland and Holyhead. Work MPE undertook included upgrading the crew mess and accommodation areas as well as the family lounge which includes a childrens' play area. MPE also manufactured a range of furniture and fittings as well as upholstery for seating. The team further manufactured and installed additional new furniture for an upgrade of 12 deluxe cabins on the vessel.
UK Docks provides a comprehensive range of dry dock and marine services operating from various sites strategically located across the UK. All of its facilities provide vessel refits, conversion, maintenance and repair services. It has facilities in Sunderland, Tyneside, Middlesbrough, Gosport and Whitehaven and outlets with skilled personnel based in Faslane Naval Base, Devonport Royal Dockyard and Britannia Royal Naval College based on the River Dart.
MPE has turnover in excess of £2m and it employs more than 30 staff at its manufacturing base in Birkenhead.
By Jake Frith