Smit Salvage has reported an exceptionally busy period including assisting vessels caught up in a hurricane in the US and grounded ships in West Africa.
In August 2021 Category 4 Hurricane IDA brought devastation to the region when it made landfall at Port Fourchon, Louisiana. It continued to travel north easterly leaving in its wake a trail of damage to the infrastructure and numerous marine casualties including grounded vessels and drydocks, a fleet of shrimping vessels, crew tenders, barges with deck cargo and an articulated tug/barge unit laden with 10,000t of fuel, both units still joined together. On the Mississippi River, large bulk carriers, river barges, pusher tugs and utility vessels ran aground adding to the trail of devastation.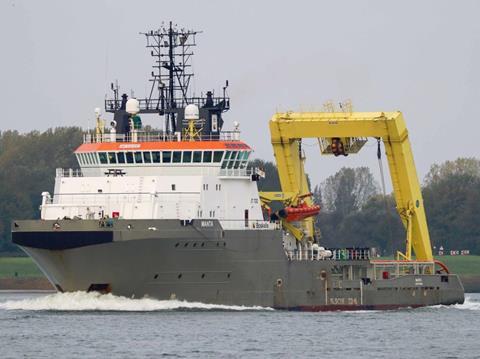 US-based Donjon-Smit was formed in 2004 when Donjon Marine and Smit Salvage Americas joined forces creating Donjon-Smit OPA-90 Alliance and on this occasion, after receiving various requests from its OPA-90 clients was tasked to refloat six bulk carriers and a tanker. Dedicated salvage teams were tasked for most cases, requiring a different approach involving risk assessments, refloating calculations and the requirement to submit salvage plans to USCG for approval including number of tugs and their bollard pulls. The vessels concerned, along with the tug/barge unit were all refloated successfully and redelivered with no pollution detected during and after the operations.
Smit Salvage has also been busy on the Congo River in West Africa where three grounded vessels were refloated over a period of eight weeks by parent company Boskalis' tugs while further north work started on a fishing vessel wreck removal operation on the pristine northern Norwegian coastline. When a Singapore shipyard's ship-lift system failed while lowering a tanker, Smit was called in to stabilise the platform and complete the lowering operation without any damage with the vessel still on top.
Salvage assistance of a more traditional nature was provided when Smit's emergency response centre in India assisted a vessel in distress with main engine damage during a cyclone. Tugs and a salvage team from India were mobilised to bring the vessel to a sheltered location to offload cargo and conduct repairs required to allow it to resume its voyage. Three similar emergency towing services were also provided by Smit's Asian-based operation during the period of review.