Keppel Offshore & Marine's tug Maju 510 is the world's first tug to receive ABS's Remote Control Navigation Notation allowing a look at the classification society's guide for such.
Trials for the 65m long tug involved it being controlled remotely from the Maritime and Port Authority of Singapore's Maritime Innovation Lab, the second phase reportedly scheduled imminently involves autonomous collision avoidance tasks while under remote supervision. Tangible progress with development of autonomous and remote controlled vessels is being reported across various maritime sectors but it is shiphandling towage that potentially holds benefits in the areas of safety and efficiency recognising of course that remote control and autonomous operations have different meanings but linked together with perhaps the same goal.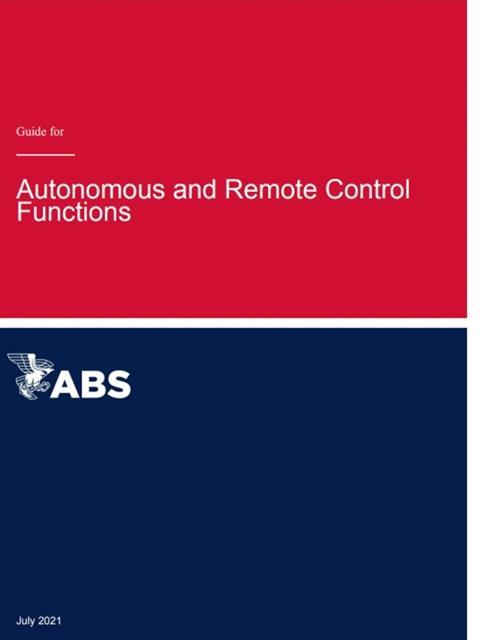 The project is one of a series of initiatives involved with ABS's recently published Guide for Autonomous and Remote-Control Functions, part of which introduced the REMOTE-CON notation. The importance the classification society places on what it sees as a developing trend is reflected in the words of Patrick Ryan, ABS senior vice president, Global Engineering and Technology: "This vessel is the first to receive the REMOTE-CON (NAV, OP1) notation and is blazing a trail others are sure to follow. ABS is involved in cutting-edge projects all over the world designed to advance the application of remote and autonomous functions on vessels and we are proud to play a role in supporting the safe development of this technology at sea."
The guide covers marine vessels and offshore units including tugs and details the difference between autonomous and remote control where the former involves the performing of four steps in the operational decision loop: monitoring, analysis, decision and action without human intervention. Such functions do not follow predefined routines and operational scenarios but rather have the ability to execute the most appropriate actions based on their programming, assigned mission and tasks, operational environment and system status. Remote control functions involve the operation being monitored remotely and controlled by a human operator in a location other than on board the vessel itself.
The guide provides the industry with technical and survey requirements to be eligible for class notations AUTONOMOUS and REMOTE-CON. It goes into details of a risk-based approach, the framework also considering interactions between autonomous and remote-control functions with relevant stakeholders including port authorities and other vessels. It is aimed at a range of parties involved in such projects including owners; designers; shipyards; equipment and system manufacturers; integrators and regulators. Autonomous functions do not imply unmanned operation but considers other activities including system maintenance, incidence handling and manning requirements.
The importance of automation vs autonomous functions is covered based on the human-system level of interaction in the processes of data handling, decision making and execution. Ten function categories are listed to be selected for the notation including navigation, manoeuvring, mooring and docking. Supervision of the functions is covered in detail dependant on the operator being located on board the vessel or remotely along with attention level; continuous, periodic and 'as needed'. As certain aspects may not be in full compliance with existing flag and port state regulations ABS stresses the 'necessary and crucial' requirement for engagement with these bodies.
An extensive list of required documents is included along with highlighting a greater focus on data integrity and cybersecurity for which ABS offers a full suite of optional notations. The implementation process for new construction or retrofit is detailed involving concept, design, engineering, validation, deployment and O&M phases. The concept of vessel operations is obviously important and examined along with risk categorisation, assessment and details of autonomous and remote-control functions.
Installation, testing and commissioning surveys before and after construction are other areas covered in ABS's guide with appendixes exploring high level goals, list of major hazards and, outside the scope of this brief look, offshore oil and gas production system operation.
Last words are with Romi Kaushal, MD of Keppel Smit Towage: "Keppel Smit Towage is pleased to receive the world's first ABS Remote Control Navigation Notation. It is a testament to our commitment to continuously harness technology and improve safety of operations to serve customers better. Remote and autonomous functions can significantly enhance safety and efficiency of tug operations by automating simpler tasks, allowing the crew to focus on more technical or crucial matters."