The Annual General Meeting of the International Salvage Union (ISU) has appointed Captain Nicholas Sloane as its new president with James Herbert selected as next secretary general.
Captain Sloane, a director of international salvage service provider Resolve Marine has taken over as ISU president from Richard Janssen who continues as an ISU executive committee member. Mr Janssen reflected that most of his presidency was during the covid pandemic where ISU rose to the challenge acting as the global voice of the industry including "working on the important issues facing – if not threatening – our sector."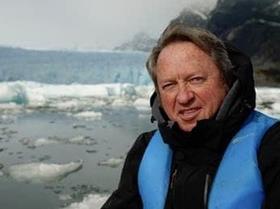 Captain Sloane, a well-known figure in the salvage industry hails from South Africa and is a Fellow of the Nautical Institute and International Institute of Marine Surveyors. He has a commendable track record in the salvage world after starting his sea career in 1980 in many roles, primarily salvage and towage, rising to become master of the South African super-tugs John Ross and Wolraad Woltemade and then salvage master. His involvement in casualties and wrecks include all classes of ships and oil rigs but probably his most notable, and highest profile reference was leading the team that raised the cruise ship Costa Concordia from the Italian island of Giglio between 2012 and 2014.
At the same meeting John Witte, president and CEO of New Jersey USA-based Donjon Marine was elected ISU vice president; Mr Witte is a past-president of both the American Salvage Association and ISU.
The final appointment will see James Herbert succeed ISU general secretary Roger Evans who retires at the end of Q1 2022. After a career as a British army officer Mr Herbert trained as a BBC journalist later joining Shell and rising to head of group media relations, including handling tanker incidents. After a period as a senior civil servant, he formed his own communications consultancy including crisis communications services to shipowners working with coastal states authorities including the MCA and USCG. Mr Herbert has transformed the way in which the ISU presents itself, in particular providing a more open approach to communicating with mainstream media, particularly at times of reporting on casualties where a lack of specialist in-house knowledge of marine salvage can lead inadvertently to mis-reporting. He will combine the secretary general and corporate communications role.