With the often extended nature of operations, news of salvage activities often takes time to filter through and five of the world's major contractors have provided updates of their work.
Ardentia Marine's salvage commitment includes exclusive supplier of emergency response services to Spain's Salvamento Maritimo (SASEMAR) and the Cabanas A Coruña-based company reports five response and wreck removal operations in 2021.
Its first 2021 contract involved refloating the grounded fast ferry Bentago Express in Gran Canaria using external airbags. Next, when the factory trawler Baffin Bay sank in Port of Vigo following a fire the vessel was refloated by Ardentia using submersible pumps and external buoyancy.
In July two crawler cranes lifted the cargo vessel Nazmiye Ana, which capsized in Port of Castellón with the vessel lowered to a designated scrapping area in an eight week operation. Ardentia responded after another fast ferry, San Gwann, grounded on the islet of Es Malvins Pla off Ibiza.
The ferry was refloated and towed to Ibiza within 40 hours of Ardentia's arrival. Finally in 2021, two cranes were used to refloat the trawler L'Etel, which had sunk in the port of Ribeira two years earlier.
Boluda
Boluda is known for its shiphandling towage services, which position it ideally for emergency response duties.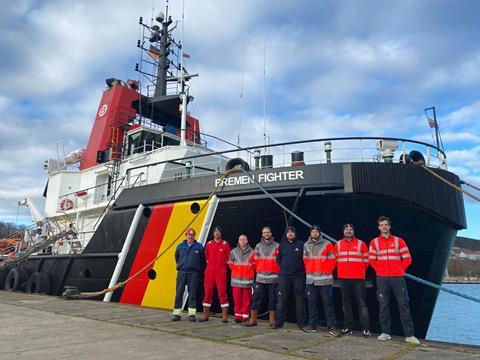 Such was the case when the tanker DHT Mustang was drifting dangerously towards the north dock extension at Algeciras.
Boluda's tugs VB Ceballos, VB Juangonzalez, VB Titan and VB Tron responded and in 45kn winds, heavy rain and reduced visibility pushed the tanker back on course and escorted it safely to the shelter of the harbour.
Salvage response generally involves protecting property and the environment but its role in saving life must not be overlooked. When a tourist catamaran broke in two and was wrecked a mile from the port of Cartagena, 33 passengers including children were immediately in peril.
Boluda's tug VB Glacial arrived within minutes, soon joined by VB Anibal, VB Asdrubal and VB Brio and other local vessels and with passengers clinging to wreckage with only the vessel's port side above water, a tragedy was averted with all passengers saved.
One of Boluda's tug masters said it was the most distressing and difficult situations he had experienced in a 30-year career.
Five Oceans Salvage
Athens-based Five Oceans Salvage reports two major operation towards the end of 2021.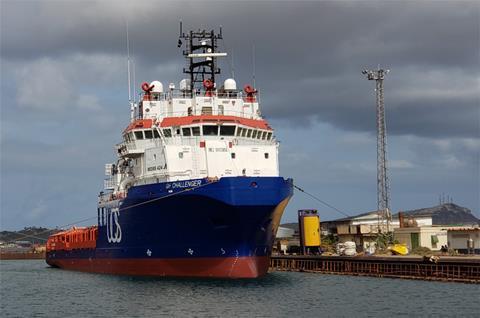 A wreck removal contract was awarded when JSRY Floating Dock 1 sank in Jeddah. A team of 15 along with an array of salvage equipment successfully refloated the dock four months after the sinking, using a combination of pumping and pressurising.
The dilemma of finding suitable tugs when needed with some urgency was faced by Five Oceans when, under a LOF contract, it was tasked to assist the 8,300teu container ship Archimidis, disabled 150nm off Acapulco.
The nearest suitable tug GH Challenger was 2,500nm, or eleven days' steaming, away and with Archimidis drifting to within 30 miles of land, Mexican authorities released the port tug Mextug Duero to slow the vessel's drift until the arrival of GH Challenger.
Once on scene, the larger tug took over from Mextug Duero and towed the vessel to Cristobal, Panama.
Resolve Marine
Last month, MJ reported on Resolve Marine assisting a container ship in difficulties in Strait of Juan de Fuca. On the other side of the world meanwhile it has been carrying out debris removal operations from the wrecked X-Press Pearl off Sri Lanka.
A specialised DP vessel with large heave-compensated crane was mobilised from Singapore to the container ship, which sank following a fire in May 2021.
Tsavliris Salvage
Tsavliris Salvage is known for its rescue tow activities and two recently reported incidents could be viewed as routine but often not so.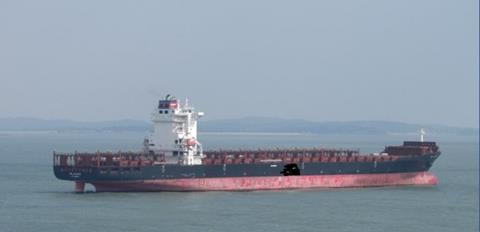 When the laden container ship Alion experienced engine breakdown in the Arabian Sea, 320 miles east of Socotra Island, Tsavliris dispatched the AHT Teja from Duqm, Oman to assist.
The vessel's compliment included four armed guards for passage through a high-risk piracy area. After adverse weather prevented an immediate towing connection Alion was towed to Sharjah where port tugs assisted in navigating the congested anchorage area before being safely berthed.
Further east, Tsavliris dispatched the AHT Lanpan 26 when another container ship, Navios Nerine, suffered machinery problems off Singapore. With assistance from four port tugs, Lanpan 26 connected with the vessel, which was then towed to Batam, Indonesia for repairs.