Schottel's US and Canadian arms have joined forces with two Canadian companies to enhance support provision for the increasing local fleet of Schottel-propelled vessels.
Thruster manufacturer Schottel is based in Germany but has a global presence providing and supporting its thruster portfolio for various types of vessels, particularly tugs for whom precise manoeuvring capabilities are essential. Tugs often have long lifespans and knowing that servicing, support and spares are available for the duration of its service are important considerations for customers.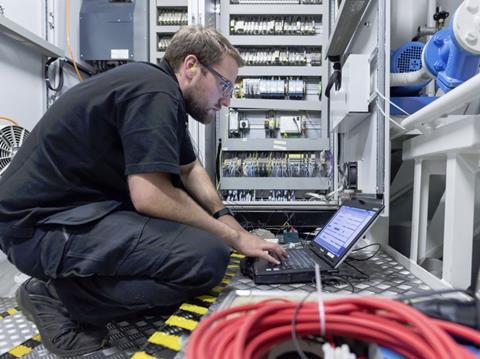 The extension of Schottel's provision in the region involves a cooperative agreement with the two Canadian West Coast companies to support local Schottel-equipped vessels. The agreement is with Seaspan Vancouver Drydock based in North Vancouver who will act as a service and support centre and Burnaby-based McRae Electric who will be electric and controls service provider.
Schottel's Canadian presence dates to 2016 and the number of vessels with its propulsion systems in the Pacific Northwest has 'increased enormously' including tugs, ferries, fishing vessels and Coast Guard or naval vessels. The arrangement involves either or both Seaspan and McRae providing 'local and even faster professional support' and with the aforementioned in mind Schottel's aim is to provide a holistic approach towards keeping a propulsion package performing well over the long term. This includes commissioning technical support, service packages in emergencies and preventative maintenance to production of spare parts for older propulsion units. In addition, tailor-made training courses enable customers to solve any common problems that may arise.
Ad Bertens, director Business Development, Vancouver Drydock comments: "As a company that is known for quality and outstanding customer service, Vancouver Drydock is very pleased to partner with Schottel Canada and McRae Electric. This agreement will allow us to better serve our customers and enhance our ability to provide critical repair services for the vessels in the Pacific Northwest."
For McRae Electric Ltd, president, Nick Folino says: "We are very excited to partner with Schottel Canada beside another great partner at Seaspan Vancouver Drydock to provide service support to the West Coast shipowners. This will further aid our team in growing our skill sets while enhancing the services we offer to the marine industry. Congrats to both Schottel and Seaspan Vancouver Drydock on this partnership."