Government plans to make the UK the world leader in clean wind energy have been unveiled as part of its commitment towards net zero emissions by 2050.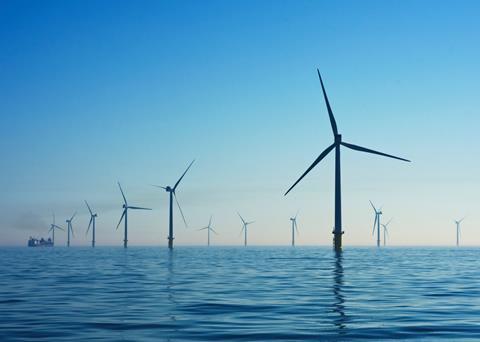 GB£160m will be made available to upgrade ports and infrastructure to hugely increase offshore wind capacity, which currently meets 10% of the UK's electricity demand, said Prime Minister Boris Johnson.
This new investment will see around 2,000 construction jobs rapidly created and will enable the sector to support up to 60,000 jobs directly and indirectly by 2030 in ports, factories and the supply chains, manufacturing the next-generation of offshore wind turbines and delivering clean energy to the UK, said Mr Johnson. Through this, UK businesses including smaller suppliers are anticipated to be well-placed to win orders and further investment from global energy companies.
RenewableUK's CEO, Hugh McNeal, said: "The Government has raised the ambition for offshore wind and renewables, and our industry is ready to meet the challenge."
He added: "Support for new floating wind projects will ensure the UK stays at the forefront of global innovation in renewables, and provides new opportunities in the low carbon transition."
Further commitments include confirming offshore wind will produce more than enough electricity to power every home in the country by 2030; creating a new target for floating offshore wind to deliver 1GW of energy by 2030; and setting a target to support up to double the capacity of renewable energy in the next Contracts for Difference auction.
By Rebecca Jeffrey