A new polar research ship that has been designed to transform how ship-borne science is conducted in the Polar Regions has been formally named by a Royal couple at the Cammell Laird Shipyard in Birkenhead.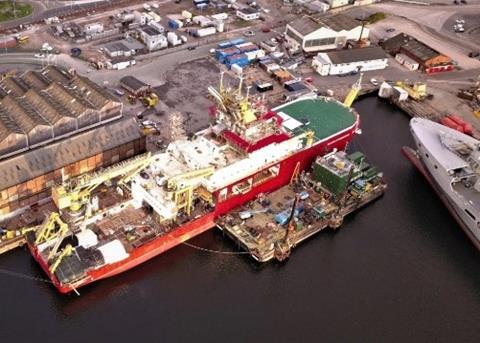 Commissioned by the Natural Environment Research Council (NERC) - part of UK Research and Innovation, built by Cammell Laird and operated by British Antarctic Survey (BAS), the vessel was officially named the RRS Sir David Attenborough by the Duke and Duchess of Cambridge at a ceremony attended by Sir David Attenborough.
Cammell Laird CEO, John Syvret CBE, said the "naming of the RRS Sir David Attenborough, arguably one of the most complex vessels afloat, underpins our re-emergence to the premier league of the global shipbuilding community".
Interior fit-out
In the coming weeks specialist engineers will complete the interior fit-out. A programme of technical and equipment testing will take place around the River Mersey and in deeper waters around the UK. Ice trials in the northern hemisphere are planned from March 2020, followed by a science rehearsal cruise from August 2020. The ship is scheduled to enter full service from October 2020.
Houlder has been a technical consultant to the project for over five years. Houlder worked with the BAS and the NERC initially through the vessel's concept design and technical specification. The company went on to provide technical support to the procurement process.
Since then, Houlder has provided shipyard supervision and client representation services through a technical support contract.
By Rebecca Jeffrey