A study prepared for the UK Maritime and Coastguard Agency (MCA) has reassessed the risk of shipping related pollution in UK waters.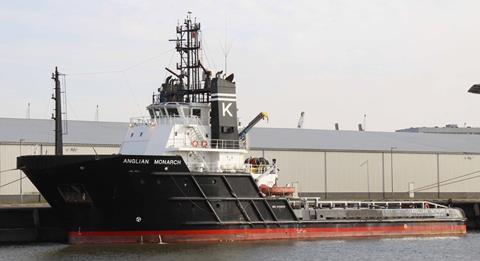 The Marine Accident Investigation Branch recommended a review of the risk to shipping in the Dover Strait following an incident in 2016 and the MCA decided to expand the study to cover the whole UK EEZ including South West Approaches, St George's Channel, The North Channel, the Minches, Pentland Firth and Fair Isle Channel.
The potential availability of commercial towage was assessed which demonstrated 'areas of paucity of commercial towage operation.' a factor taken into account in the overall assessment. As well as an extensive analysis of ship traffic and marine hazard data along with ship failure probabilities a Cost Benefit Analysis (CBA) associated with Emergency Towing Vessels (ETVs) was carried out with two Assumption Sets established based around pragmatic and high risk likelihoods and consequences (Sets 1 and 2), the study stating 'there is an argument that preventative measures are preferable to post incident recovery'.
Recommendations for Assumption Set 1 indicate there is no case for ETVs based purely on meeting economic criteria but that qualitative arguments could be made for ETVs in the Dover Strait and South West Approaches.
Assumption Set 2 recommends a dedicated vessel charter should be present in the South West Approaches, Dover Strait and St George's Channel with 'an appropriate ETV maintained in Scotland', each with varying CBA, societal and environmental justifications.
The study's consolidated view is that improving reliability and vessel safety (most notably the legal requirement for double hulled tankers) results in no CBA justification for employment of ETVs within the UK EEZ restating that preventative measures are preferable to post incident recovery.
Of all the areas, South West Approaches is the region that would benefit most from an ETV driven by the long coastline and high shipping volumes. While not a recommendation, the consolidated view adds that consideration should be made for continued provision of an ETV in Scottish waters. The study adds that shared assets between nations (notably France) or assets with a secondary function could result in an acceptable compromise.
The above is a brief summary of the more extensive study which should be read to include context and detail and can be accessed at https://www.gov.uk/government/publications/uk-eez-shipping-risks-and-emergency-towage-provision-study
By Peter Barker