The UK government's Department for Transport (DfT) has partnered with a port to launch the UK's first Port Economic Partnership (PEP) with the aim of creating stronger links between ports and Government to maximise long-term trade and economic growth.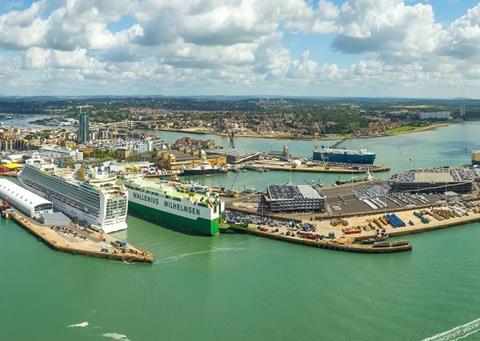 The partnership with ABP's Port of Southampton will focus on include leveraging the maximum benefit from public and private sector investment and ensuring that planning processes are as efficient as possible. It is anticipated that this will better facilitate ports' investment in new freight-handling facilities and other infrastructure needed to grow trading volumes and maintain the UK's economic position.
Alastair Welch, ABP's regional director for Southampton, said: "We are proud and excited to be joining the Government in launching the UK's first Port Economic Partnership. It's great to see the Government put maritime at the heart of the nation's economic future. This is another fantastic initiative capable of turbo-charging trade and boosting the nation's exports.
"ABP looks forward to working collaboratively with Government to deliver the benefits which the Partnership will bring to support the Port of Southampton's future growth."
As part of its strategy, 'Maritime 2050 – Navigating the Future', launched in January 2019, the Government outlined the creation of Port Economic Partnerships as one way of creating a strong business environment for ports to thrive, boost trade and drive the national economy.
By Rebecca Jeffrey