Star International has launched a new unmanned surface vessel based on a standard RIB hull that has been designed for use by shipping operators to help identify piracy threats writes Dag Pike.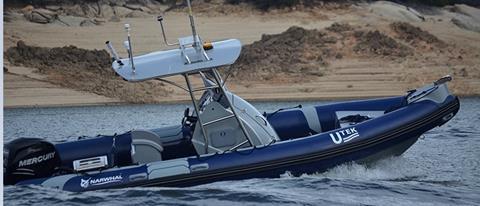 The Narwhal Star USV is a highly effective, ocean going RIB that is designed to improve the safety of passengers and crew as well as safeguarding vessels, cargo and other valuable assets on-board ships. Based on a proven RIB design the USV is a highly versatile surveillance platform that can be piloted via a remote Ground Control System (GCS), or used as a conventional, manually piloted vessel. The USV has been designed for rapid deployment from a parent vessel and can be launched using a standard davit or cargo crane.
The USV would be launched from the mother ship allowing it to scout ahead of the ship to detect any threats from pirates or other craft using its advanced technology. Information gained is then transmitted back to the mother ship which can then report threats or take evasive action. This USV RIB can also be used for a wide variety of patrol and surveillance duties and it can be operated in both manned and unmanned modes.
The technology behind the USV is the product of a long-term research and development project between RIB manufacturer Narwhal and UTEK, a specialist in unmanned control systems.