A US Environmental Protection Agency (EPA) Tier 4 compliant retrofit system to control emissions has been developed for commercial harbour craft.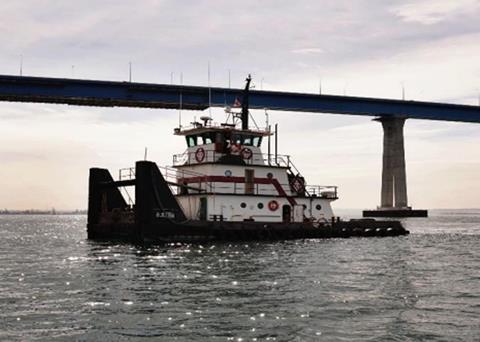 Nett Technologies Inc. has completed the development and, in partnership with Pacific Marine Group, installation of its Tier 4 compliant retrofit system for Commercial Harbour Craft (CHC), the BlueMAX NOVA 320.
Tier 4 refers to the latest emissions milestone established by the EPA and the California Air Resources Board, applicable to new engines found in marine vessels. Vessel propulsion systems will need to comply with Tier 4 emission standards as early as 1 January 2023.
"The upcoming Tier 4 emission regulations are both important and challenging, but we are here for our customers in this decision-making process. We are ready to work with them together to design the best Tier 4 solution for their vessel," said Misagh Tabrizi, product manager at Nett Technologies Inc.
Slashing emissions
Nett Technologies' BlueMAX NOVA 320 is a Selective Catalytic Reduction (SCR), an Active Diesel Particulate Filter (ADPF), and a Diesel Oxidation Catalyst (DOC) system designed to control emissions of Particulate Matter (PM) and Oxides of Nitrogen (NOx). The system provides 95% NOx and 95-99% PM reduction and, in addition, reduces Carbon Monoxide (CO) and Hydrocarbons (HC) emissions by more than 98% and 82%, respectively.
Both energy-efficient and quiet in its operation, the lightweight BlueMAX NOVA 320 system has been custom-tailored to fit confined engine rooms of high, medium-speed, and even low-duty cycle vessels operating over short distances. This is achieved for a low operating cost, without hindering the performance or stability of the vessel.
Through the Technology Advancement Program (TAP) sponsored by the ports of Long Beach and Los Angeles, the BlueMAX NOVA 320 has been tested and installed on a tugboat with a combined 2000 HP engine in San Diego.
By Rebecca Jeffrey