Among latest additions to growing worldwide development of self-sufficient USVs and AUVs is EchoBoat-G2 developed by California-based Seafloor Systems which the US company says will be available for distribution in Europe via Teledyne Reson's bases in Denmark, Germany, Netherlands and the UK.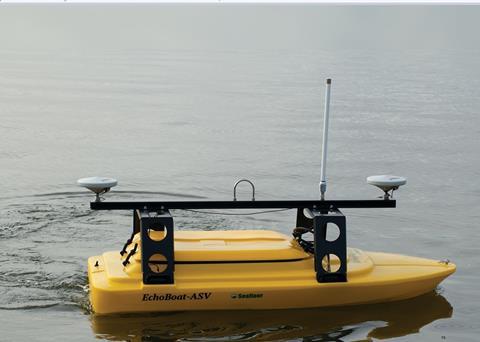 Designed for inspection, asset protection and search-and-rescue surveys either remotely or semi-autonomously using so-called mission planner drone software supported by an autopilot module, the unmanned surface vessel includes dual-DC thrusters and an internal plug-and-play survey deck for seamless installation of sonar and navigational monitoring equipment. With the autopilot module operators can pre-plan survey waypoints for uploading to an associated drone vehicle for automatic completion of missions prior to returning to base.
Seafloor Systems plans a series of demonstrations of the lightweight system equipped with INS/GNSS facilities and a sound velocity probe at Ocean Business 2017.
By David Goodfellow