Two unique pieces of equipment are helping increase the efficiency and safety of UXO detection and removal campaigns.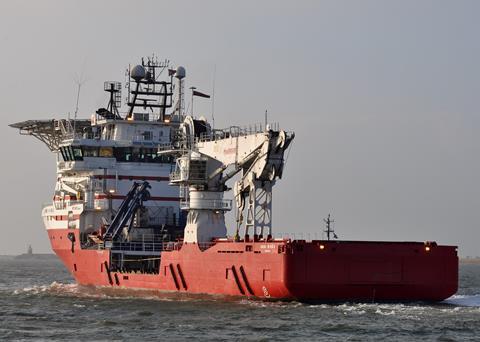 Created by N-Sea in conjunction with EIVA, MagSense is a vertical gradiometer array system which delivers highly accurate UXO campaign data.
It collects and records high resolution data in magnetically noisy subsea environments and in the most hostile conditions, providing maximum efficiency.
MagSense's vertical gradiometry makes identification of hard to find UXOs far easier, resulting in the reduction of excavations required, as well as reduced time and cost.
Nearshore UXOs
In 2018, N-Sea, along with its joint venture company N-Sea BODAC UXO BV, created the remotely operated dredge (ROD) solution.
In depths too shallow for ROV operations, the use of divers is an undesirable but widely used surveying method – the ROD solution removes the need for divers.
The equipment applies real-time kinematics for precise positioning, combining altimeter, acoustic and optical imaging as well as a highly powerful dredge pump to safely excavate and recognise targets.
Deployed from a shallow draft spud pontoon, ROD can operate down to zero water depths 24/7.
Both solutions have been used substantially throughout 2019 and evaluated as having a positive impact on the cost and timeframes of projects. Plans are now being drawn up for their usage in 2020.
By Rebecca Jeffrey