Leading manufacturer of hydrographic and oceanographic instrumentation Valeport of Totnes, Devon, UK chose last month's Seawork International for the launch of its latest self-contained tidal observation system, TideStation.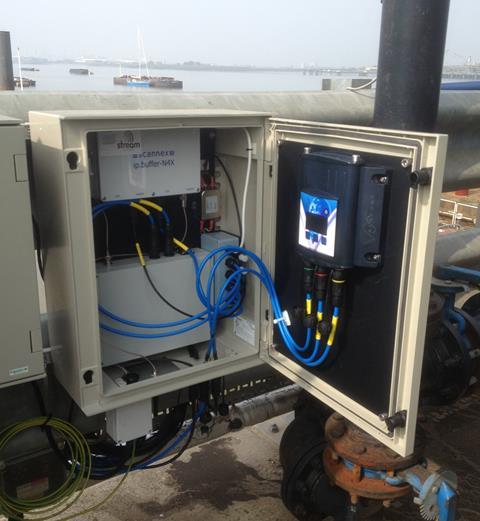 Extending the company's range of dedicated tide gauge facilities, the new development is simple to install and maintain while providing pressure, radar and hybrid tidal observation techniques coupled with interfaces to other meteorological, telemetry and third party systems.
The single unit includes all infrastructure for maintaining power for integral tide, meteorological and communications equipment and has been specifically designed as a low-cost turnkey solution. Accessing data from its water level monitoring equipment is also claimed to be easy, as it can be recorded locally and then broadcast to a chosen command and control point as required; enhancement with addition of Oceanwise Port-Log.net software for data management and publishing is also possible.
Potential uses of TideStation include port and harbour operations, surveying and dredging in addition to many other applications. Based on earlier system variants in service with, among others, the Port of London, BP and Shell, it will provide customers with the reassurance that their environmental monitoring equipment is easily installed within a durable housing for added value and prolonged performance, said Valeport Sales & Marketing Manager, Kevin Edwards.
By David Goodfellow