Netherlands-based Van Aalst Group has formed a new company in Norway to provide maintenance and workshop services for clients operating worldwide in the offshore oil, gas, marine and renewables industry.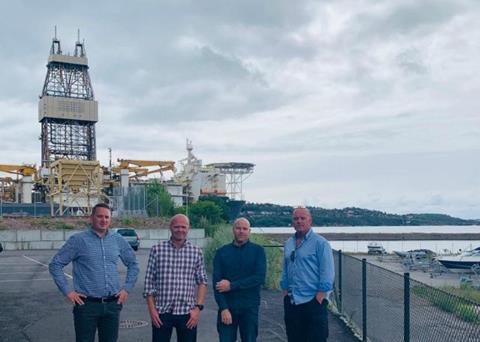 According to the chief executive of the Van Aalst Group, which includes Safeway as a subsidiary company, the initiative to launch Nortek Services in Kristiansand, Norway stems from the rapid growth currently taking place at a number of Van Aalst companies.
"Now is the time to support this growth with excellent services and to also become the market leader in the field of global services," said Wijnand van Aalst. "We intertwine the service for Safeway with the highly competent Safeway operator as first tier of the maintenance, 24/7 the support from Nortek fits perfect to provide remote access and if needed direct availability of service engineers to the location of Safeway."
The Van Aalst Group specialises in selling and renting out motion-compensated gangways, pneumatic load and discharge systems and products from Techano, including load handling and lifting equipment.
Nortek's mission is to extend integrated maintenance and support methodology to the wider offshore community by providing long-term care for cranes, gangways and other equipment. Headed by newly appointed managing director and co-founder, Kjetil Vatne, Nortek Services officially started on 1 June 2020.
Nortek has already won its first contract to build a hydraulic gangway for a ferry on behalf of an undisclosed Norwegian customer.