Dutch dredging and marine construction company Van Oord has been awarded two contracts by international contractor Subsea 7.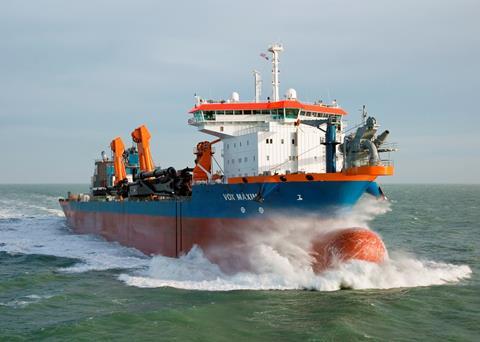 The assignments include the construction of a landfall and the execution of subsea rock installation works in Egypt. The projects are part of the West Nile Delta project, which comprises the development of a series of gas fields, located 65km off the northern coast of Egypt. The final client is oil and gas company BP. Preparations on site have already started.
The landfall scope of work consists of the installation of a cofferdam, trenching and pipe pull activities and will be executed in 2017. The landfall location is at the Burrulus terminal near Idku, 50km from Alexandria. Van Oord will deploy a trailing suction hopper dredger, a backhoe dredger and 600t winch. The flexible fallpipe vessel Stornes will be deployed to execute rock installation activities to prevent upheaval buckling.
The growth of the global economy and the expanding world population are generating an increasing demand for energy worldwide. In North Africa, and especially in Egypt, the demand for gas is rising for electricity generation. A string of sizable natural gas discoveries has been made in the eastern Mediterranean Sea over the past decade. The West Nile Delta development will make an important contribution to Egypt's economic development and will ensure the country's energy supply for the long term. Production from the West Nile Delta is expected to be around 1.2 billion cubic feet a day (bcf/d), equivalent to about 30% of Egypt's current gas production. All the gas produced will be fed into the country's national gas grid.
The offshore infrastructure necessary to transport fuel is being extended and improved continuously. Van Oord has established expertise in the installation, construction, protection and stabilisation of pipelines, cables and offshore structures.
By Larz Bourne