Vanguard Marine, which produces RIBs in accordance to ISO 6185 from 3 metres to 12 metres and is ISO9001:2008 Quality System Certified by Lloyds Quality Assurance will be launching their new SOLAS 420 Rescue RIB at Seawork International 2017.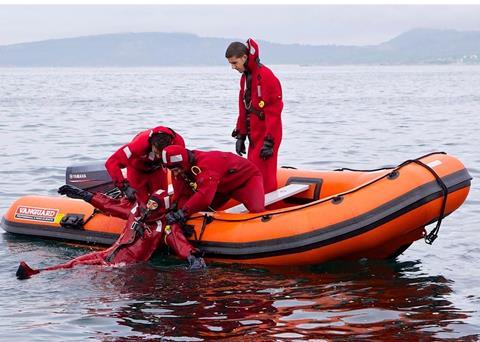 The SOLAS 420 Rescue Boat RIB has MED B and D Certification from Lloyds Register under the Marine Equipment Directive (MED 96/98/EC)and its amendments as well as the International Convention for Safety of life at Sea SOLAS 74 and amendments and the IMO LSA Code Resolution MSC 48 (66) Chapter V NSC/Circ.980.
This means that the craft can be supplied as a Rescue boat in all ships under EU flags in any country that accepts SOLAS regulations.
The SOLAS RIBs tubes can be manufactured in thermosealed Polyurethane fabric or Orca Hypalon/neoprene. The unsinkable marine grade aluminium hull helps produce a strong yet lightweight craft capable of taking 6 adults and a 40hp engine.
Visit Vanguard Marine-CPI at Seawork International 2017 on quayside stand number Q34.
By Jake Frith