The workboat sector should carefully consider the operational profile of a vessel before investing in hybrid and electric solutions to lower emissions, warns a naval architectural consultancy business.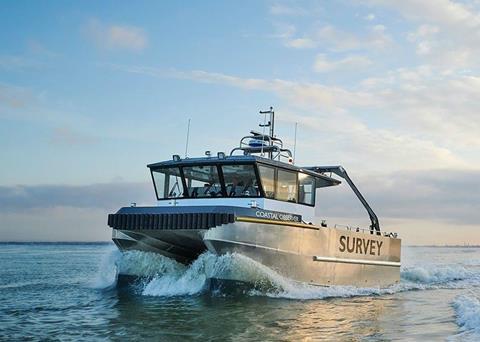 Hybrid designs are being trialled and successfully adopted across the industry and will continue to play a critical role in current and future decarbonisation strategies, but designing vessels with end user requirements in mind is a vital part of ensuring that they act effectively, said Chartwell Marine.
In offshore wind, high speed offshore wind CTVs are often less suitable for alternative propulsion because the power densities of energy sources such as batteries and hydrogen are not currently as efficient as diesel. In this case, smart and holistic vessel design is the most effective way forward. When a focus on the high-speed operational element prevails, Chartwell Marine look towards the potential of using a combination of increased dynamic lift, active motion damping and AI to increase operational efficiency.
Andy Page, managing director of Chartwell Marine, said: "Alternative propulsion systems and energy sources are an exciting proposition, and in many operational contexts already offer the best solution in terms of efficiency. But as global operators increasingly look to enhance the efficiency of their fleets, it's worth considering that existing innovations in hull forms and other vessel technologies often have the greatest capacity to deliver savings."
By Rebecca Jeffrey