Marine engineering company Auto-Maskin has exhibited its vessel management system (VMS) at Seawork 2016.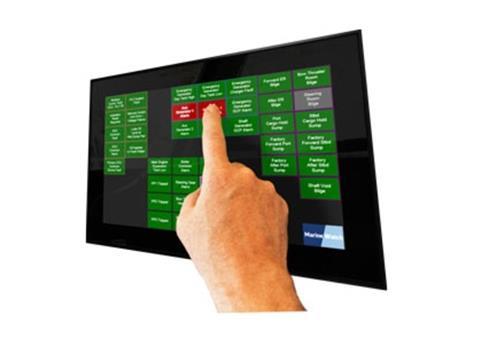 A single-display unit bringing together various data, the VMS allows the operator to make safe and efficient decisions.
Based on 'building blocks' such as engine controllers and third party systems, the VMS can be configured to give unique views according to customer need.
"It provides accountability," said Simon Tandy, Auto-Maskin's sales and marketing manager. "It enables safe working practices and is cost effective," he added.
The system brings together discrete information such as auxillary systems, engine overview, tankage, fire and bilge. It can even hold historical data for maintenance purposes and is configurable in eight languages.
Auto-Maskin has been making engine control systems since 1969, supplying such major manufacturers as Caterpillar, and has only recently branched out into full VMS as an expansion of its existing range.
The global company, based in Norway, has international clients and has recently supplied its VMS to clients in Korea, Australia and Seattle in the US on ships ranging from coastguard cutters to fish processors in Alaska.
Auto-Maskin is hoping to attract UK clients by driving it down the vessel range, for example with installations on wind farm vessels and escort tugs. The company wants it to become affordable and a realistic proposition for vessels with 1000-2000 I/Os. Currently most installations are on vessels with 10,000 I/Os.
By Rebecca Strong