RC Dock Engineering has achieved a milestone with the first Class approval from RINA for its first remotely controlled unmanned workboats to operate up to 200 nautical miles from shore.
The 20 new 'Marine Autonomous Robotic Intervention Platform (MARIP)' workboats will be used to conduct operations in areas such as offshore survey and subsea inspections, and maintenance and repair.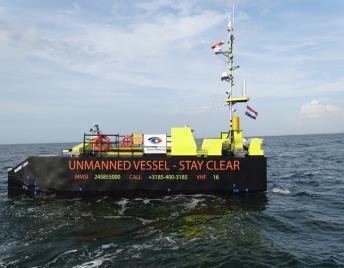 "Autonomous and remotely controlled unmanned vessels are widely recognised as the future for many areas of shipping," commented Guido Garufi, business development manager Benelux & North of France at RINA.
"This exciting project with RC Dock sees our first approval of this type of vessel and gives us valuable experience to support the industry as it embraces more and more automation."
The workboats, which are less than 12m long, collect data such as bathymetry, pollution levels, currents, seabed condition, weather and bird migration as well as patrolling coastlines to monitor illegal activities including pirating and drug dealing.
Completely unmanned, they can either be operated remotely from RC Dock's central command room presently located in Ijmuiden in The Netherlands, or a mobile centre that can be located anywhere in the world.
"Automating the vessels significantly increases safety and removes risk to human life," explained Ronald J Kraft, director and founder at RC Dock Engineering.
"There are clear cost savings without the need for a full crew at sea, but it is important to note that the industry is also recognising that this is not about removing jobs, just moving them to a safer environment ashore and changing the skills required," he added.