BAE Systems is exhibiting a revolutionary hull form design at this year's Seawork in Southampton, UK.
The StormBlade hull form forms the basis for a four-model range of rigid hulled inflatable boats, all customisable to specific user requirements.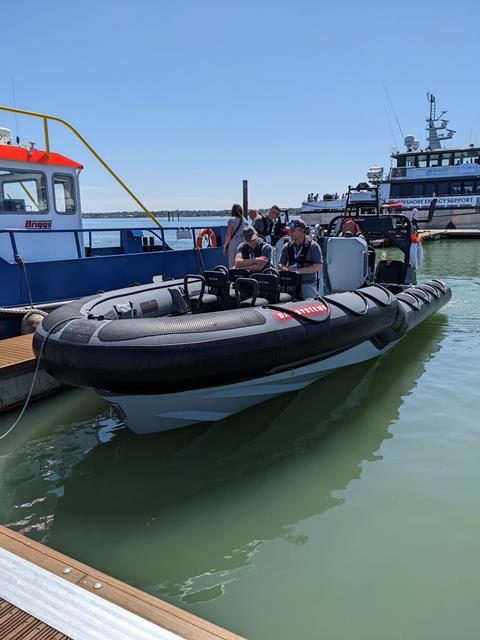 "It's the next-generation of sea boat," Chris Rowlands, head of boat at BAE Systems, told Maritime Journal. "The StormBlade hull form allows for twice the range and payroll of a current naval sea boat."
Models available are the standard Sea Boat, Patrol Boat, Search and Rescue Boat and the Special Forces Boat. All four are highly configurable with hull lengths from 8 to 10.5 metres and various inboard and outboard options. The Special Forces Boat has a maximum hull length of 11 metres with plans to take this up to 12.
"The boats are modular and completely configurable," continued Chris Rowlands. "The cabin can be moved and there is a lot more deck space than on current builds."
The Stormblade hull form was developed last year and BAE is in talks with various navies and non-military organisations to begin deploying the new models.
"They're very much commercial too," added Chris Rowlands. "They're suitable for a range of uses such as search and rescue, coastguards, police and so on."