Engineering consultant Chartwell Marine has signed contracts with North Star and Alicat and another with Manor Marine and Volvo Penta.
The first is to design two new hybrid propulsion workboats for the offshore wind industry and the second brings Volvo Penta on board, adding its Quad IPS 30 engine to Chartwell's existing Brevity Class crew transfer vessel.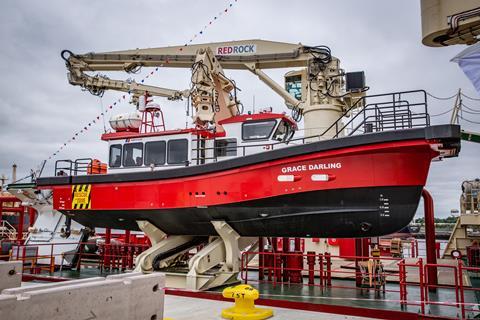 The hybrid-propulsion workboats 5 & 6 bolster the ongoing partnership between North Star and Chartwell following the delivery in 2021 – 2024 of four service operation vessels and four daughter craft.
The diesel-electric hybrids are being built by Alicat Workboats.
Andy Page, Director and Naval Architect at Chartwell Marine, said: "We are excited to be able to apply our expertise on such a monumental offshore wind project — not just in the UK, but globally.
"The next-generation technologies and design philosophy of daughter craft 5 & 6 further solidify our shared vision for a green future in the maritime industry.
The contract signing for the 27 metre Brevity Class CTV took place at this year's Seawork in Southampton.
Andy Page said he was looking forward to working with Manor Marine and Volvo Penta again. "It's great to be able to build this boat in the UK and use so many suppliers from the UK," he said.