RS Marine CEO Jon Partridge talks to MJ about the voyage to electric RIBs – and how Cheetah Marine's latest RIB is targeted at people who are environmentally conscious but not ready to go full electric just yet.
The R630 has the same cathedral hull form as the company's fully-electric Pulse 63, a fully electric RIB launched last year with no diesel genset at all, and batteries placed beneath the deck.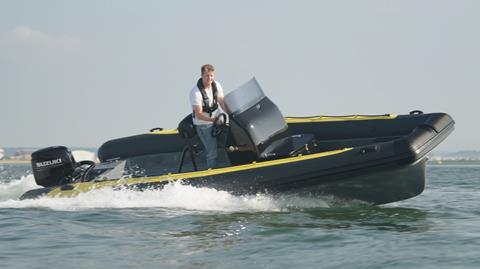 Cheetah Marine says the 6.3m vessel, which when not running on electric power still runs with lower emissions than a conventional RIB, is the first in a new range of RIBs being brought to market over the next few years.
"The reality is that the vast majority of customers aren't ready to commit to fully electric yet," says Jon Partridge, RS Marine Group CEO. "However that doesn't mean they are not environmentally aware, so they want fewer emissions even if they're not ready to go full electric yet.
"It's also because they think the technology will advance over the next three years or so. Actually we've got to a very good place and what's coming to the market now is going to be around for a while before the next revolution. Every step from here is going to be a lot smaller – battery technology will probably get slightly better but they will be marginal gains."
Looming legislation
Partridge suspects that at some stage, legislation will be introduced that will mean every new boat bought in the UK will have to be 'EV ready' – ie able to convert to electric propulsion.
"Of course it will be very easy to meet that kind of legislation because you can unbolt a combustion outboard and put a battery on the deck somewhere and still deliver that, but it won't be very good," he says. "But we have a product which is truly EV ready, and the conversion from combustion to a zero-emissions battery electric drive system is straight forward because the boat's been designed to take it.
"We all know that as we race towards zero emissions it's not only the emissions from the equipment in use, it's also the emissions created by buying something new. If in six years' time someone can use a RIB by doing a conversion from our boat rather than buying a new one, it's very positive."
Debunking risk
There's been a lot in the press in recent months over what appears to be an increasing number of incidents in which lithium-ion batteries catch fire, and because of their chemistry are tricky to put out.
"In the car industry there are more fires with combustion engine vehicles by far, proportionally," he says. "I've also witnessed boat fires with petrol fires on board and they don't get put out either, until the boat sinks.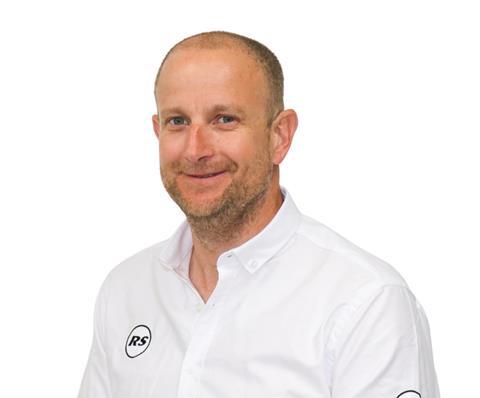 "Low-cost lithium batteries age rapidly and are extremely dangerous," he admits. "There are certain products made in the Far East used in the water sports industry that pull people through the water at a relatively low cost but are known to have issues – in fact it's recommended that they are not charged inside the boat but on deck. But It's widely accepted that the problems lie in the quality of the battery rather than the type of battery."
Battery quality and having a decent battery management system (BMS) to monitor any issues are key, he says.
BMSs can be very complex now so that problems are identified immediately and the battery gets switched off," he says. "From our experience they are almost too sensitive."
For small commercial workboat operators, says Partridge, a fully electric 6-7m RIB has got to be the answer.
"They don't need a boat that size with a massive engine on the back," he says. "If you are a small operating port that needs a new RIB to help with everyday activities then this fits the bill."